Our Expertise, Customer Experience
– Access Control System
– CCTV in Operation
– Alarm System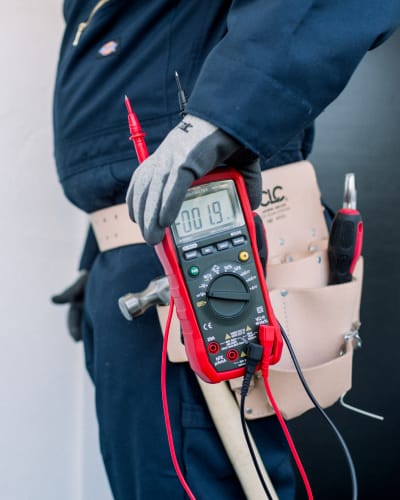 The Leader of High Quality Security System
K-DES has been safeguarding countless of houses, offices, shoplots, buildings & more just like your property for 10 years++ with our Security flagship products: Alarm System, CCTV & Door Access System.
In-House R&D TEAM
Ensuring you the top cutting edge technologies designed to achieve 98% + efficiency with our talented R&D Engineering team that improves both our software and hardware before they are approved to safeguard your house.
We are a team of professionals with decades of combined experience.
K-DES was formed to be a total solution company for Security Protection System with technically strong in services, design and build, integration, networking & structured cabling system and consultancy services.  We will do everything possible to ensure that we provide the greatest possible variety of solution competitive cost.
Being a one-stop security system solution, we are specialized in providing a broad range of Access Control system, CCTV and Video Surveillance products distributing them to dealers, installers and system integrators.  We also carries wide range of IP – Surveillance system to meet the increased and widely acceptable market demand.
K-DES also delivers integrated solution for Security Surveillance System, Car Park Management System, Intrusion Alarm System, Door Access System, Intercom System, Finger Print Time Attendance and Network Cable Structuring.  K-DES is committed to delivering customer-driven communications system for involving global networks.  We accomplishes this by leveraging our systems integration expertise in full Extra Low Voltage (ELV) system on intelligent buildings and areas.
The role and functionality of K-DES are Security System Integrator; Network Cabling integration namely by structured cabling system to voice & data integration, fiber optic for infrastructure campus wide network in general.
It has involved in many projects that provided cabling products such as, Belden, Schnieder, Clipsal, & AMP and CCTV systems & products such as, Vivotek, Q-NAP, Samsung, Dahau & Centrix which is from United State, Korea, Taiwan, China, Australia and Malaysia.
"I like how K-DES specializes in security products so I don't have to go for different companies to install seperately Alarm System, Access Control System and CCTV.
I think its very reliable & priced reasonably, especially when you consider the fact that I installed a complete security system, which saves a lot
One of my biggest concerns has always been after sales support service – an area which K-DES excels very well with their dedicated technicians team."
by K- DES Founder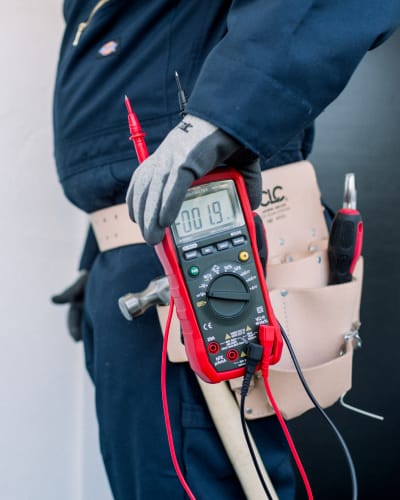 DOOR ACCESS SYSTEM
Our intelligent access control system built to last for you for many years
CCTV & CAMERA
Premium high resolution camera with latest technology at low end price
ALARM SYSTEM
More than 10,000 homes & offices choose our alarm system since 2009
Got more inquiry & want more details?